ACS is a school, committed to offering outstanding education to talented students with strong leadership qualities. In order to achieve our goal of creating an inclusive and diverse environment, every school year ACS fundraises in order to distribute more than one million dollars of financial aid to students in need. These funds are donated by generous alumni, ACS board members, parents, and friends of our school. We ask for your support. Please donate any amount you are comfortable with and provide a Gift of Security to our students.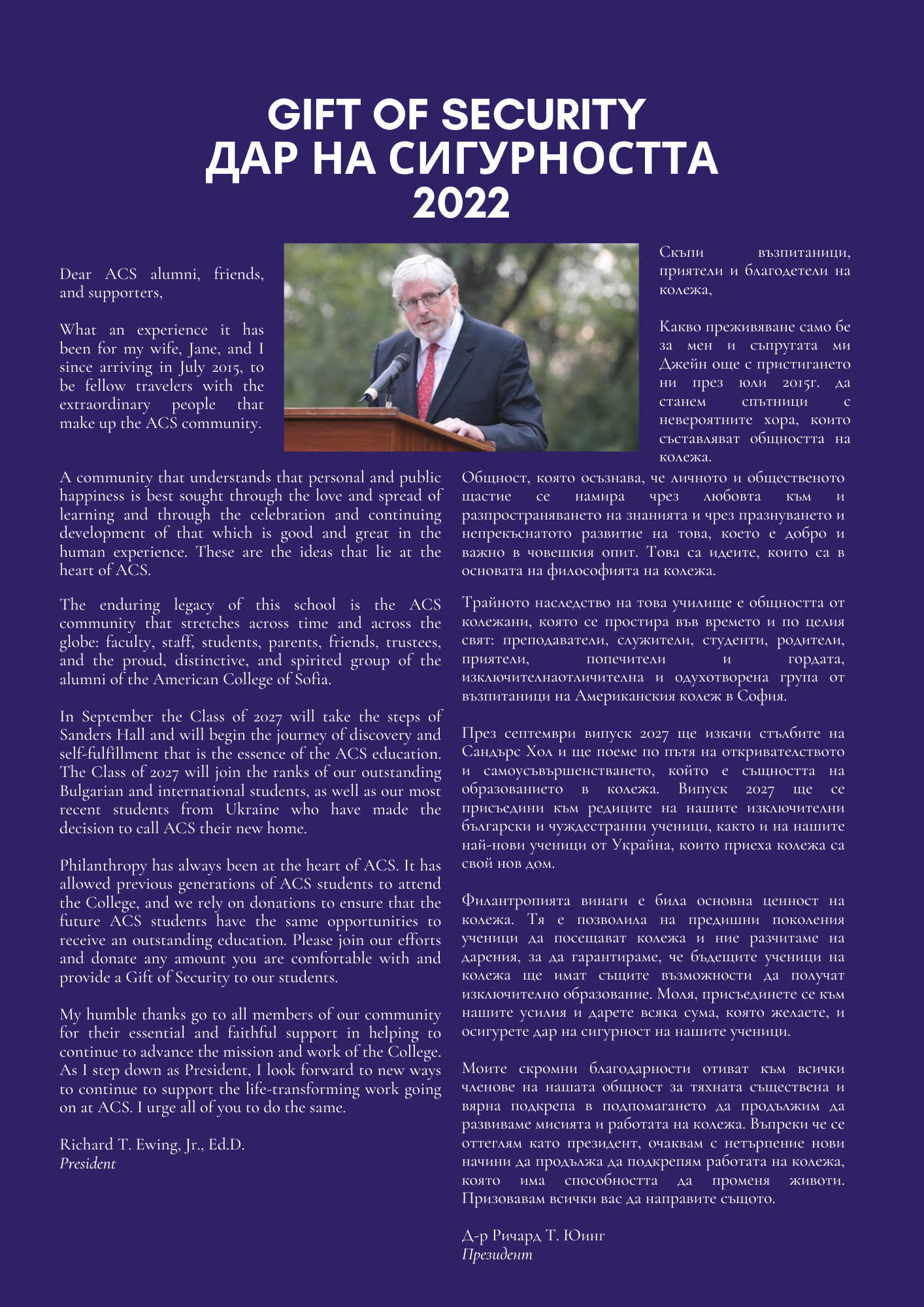 To help those families in need, we are directing all our fundraising towards financial aid. Please gift any amount you feel comfortable with. Together, we can make a gift of security to many ACS families.
Trayan Trayanov '01
ACS Alum and Trustee
ACS changed my life by opening doors that my parents would have thought out of reach for us. It did so because of the vision and generosity of those donors that made it possible for bright kids from all over the country to get a shot at attending a top private school regardless of the financial circumstances of their families.