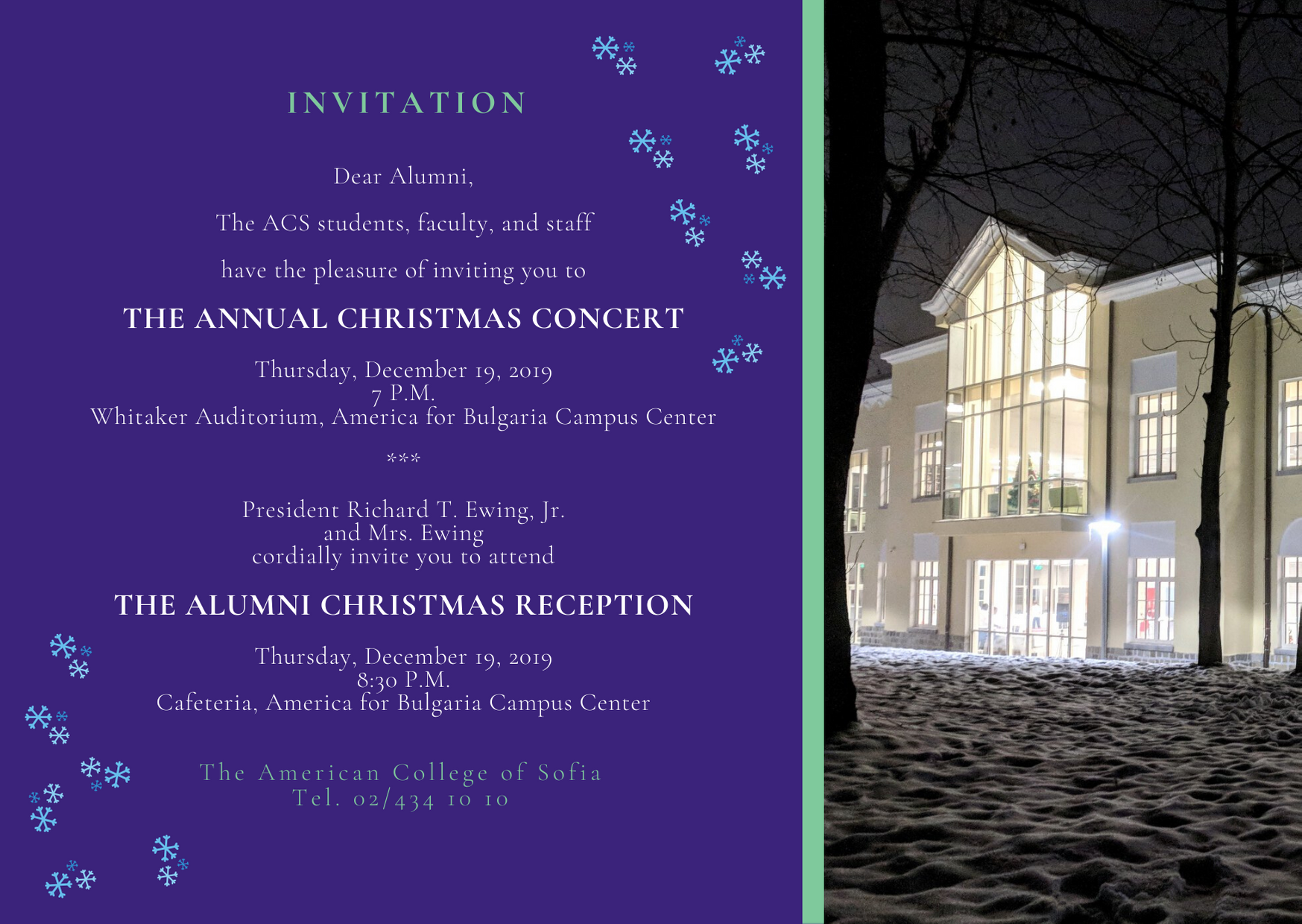 In 2020, due to the extraordinary circumstances, the Reunion for the Classes of '00, '05, '10 и '15 in June has been postponed. We are hoping that we will have the opportunity to welcome the celebrating classes in December of 2020. 

---
You are very welcome to attend your class's 5th, 10th, 15th, or 20th graduation anniversary!
Reunions are organized for you on campus in June (so you get a chance to attend Arts Fest) and December (so you can enjoy the ACS Christmas Concert.)
The school president, your former teachers, and the members of the Development Office would all be delighted to see you. And if you have not been back to the College in a few years, we know that you will be surprised and pleased with the improvements you will see during your tour of the campus.