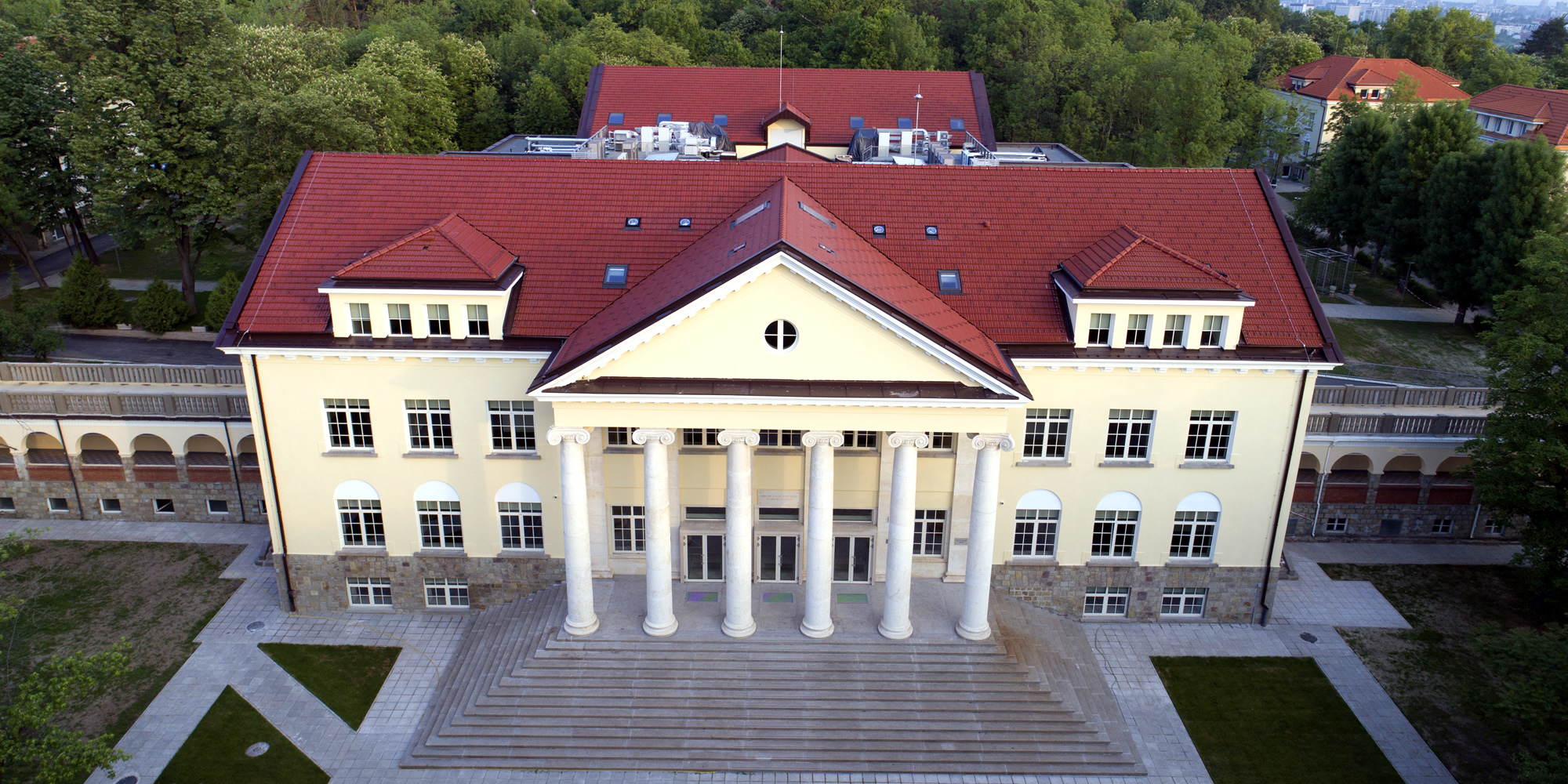 Sanders Hall

Sanders Hall houses the ESL Department and the English Language and Literature Department. It is also the location of the External Programs Office. The building is named after Dr. Irwin T. Sanders, a former Dean of Students.
Ostrander Hall

Ostrander Hall houses the administrative offices, the Dean of Students' Office, the medical facilities and the school psychologists, the Business Office, the Office of the College Counselors, the CAS labs, the Ambassadors Room, and the Development Office. Here is the domain of the Student Computer Innovation and Fabrication Institute (SCIFI) and the Audio-Video Studio. Ostrander is also the location of Whitaker Auditorium. Named after Dr. Roger Whitaker, the first President of the College after its reopening, Whitaker Auditorium has a capacity of 380 seats. It is used for student performances (concerts, drama and musical performances, shows, etc.), guest speaker presentations, and regular informative student body meetings.
Djerassi Hall

Djerassi Hall houses the Science Department classrooms and offices: chemistry, physics, and biology labs, two sports halls with equipment for weight lifting, and gymnastics. The building is named after prof. Carl Djerassi, the world-renowned scientist, writer and art patron. Carl Djerassi was a student at ACS until his departure for the US in 1939.
Building #5

Building #5 houses the Mathematics and Computer Science Department, the Foreign Languages Department, and the Fine Arts classrooms and Music room, as well as the Concert Hall (180 seats).
The Bulgarian Language Building
The Bulgarian Language Building houses the Bulgarian Language and Literature Department classrooms and offices. 
Abbott Hall

Abbott Hall was named after Ms. Inez Abbott, who was in charge of girls' education when the school was located in Samokov. This building houses the Liberal and Fine Arts Department offices and classrooms, the offices of Computer Science teachers and computer labs, the Sports Department offices, three sports halls, and the security guards' office. 
America for Bulgaria Campus Center

Housing Ostrander Hall, Whitaker Auditorium, the Gipson Library, the Jim Clayton Writing Center and the Student Computer Innovation & Fabrication Institute, the America for Bulgaria Campus Center is the home of a fitness center, support facilities for the cafeteria and the tech/maintenance departments. The main floor hosts the main lobby, the 380-seat auditorium, offices, cafeteria and kitchen, and plenty of open spaces for student activities. The second floor is occupied by the administrative offices, a modern library, media center, study halls, and reading halls, the Ambassadors' Room, and a café. The top floor is office space and houses also the Doctor's Office, the Social and Emotional Counseling Department, including the offices of the school psychologists, group project halls, etc.