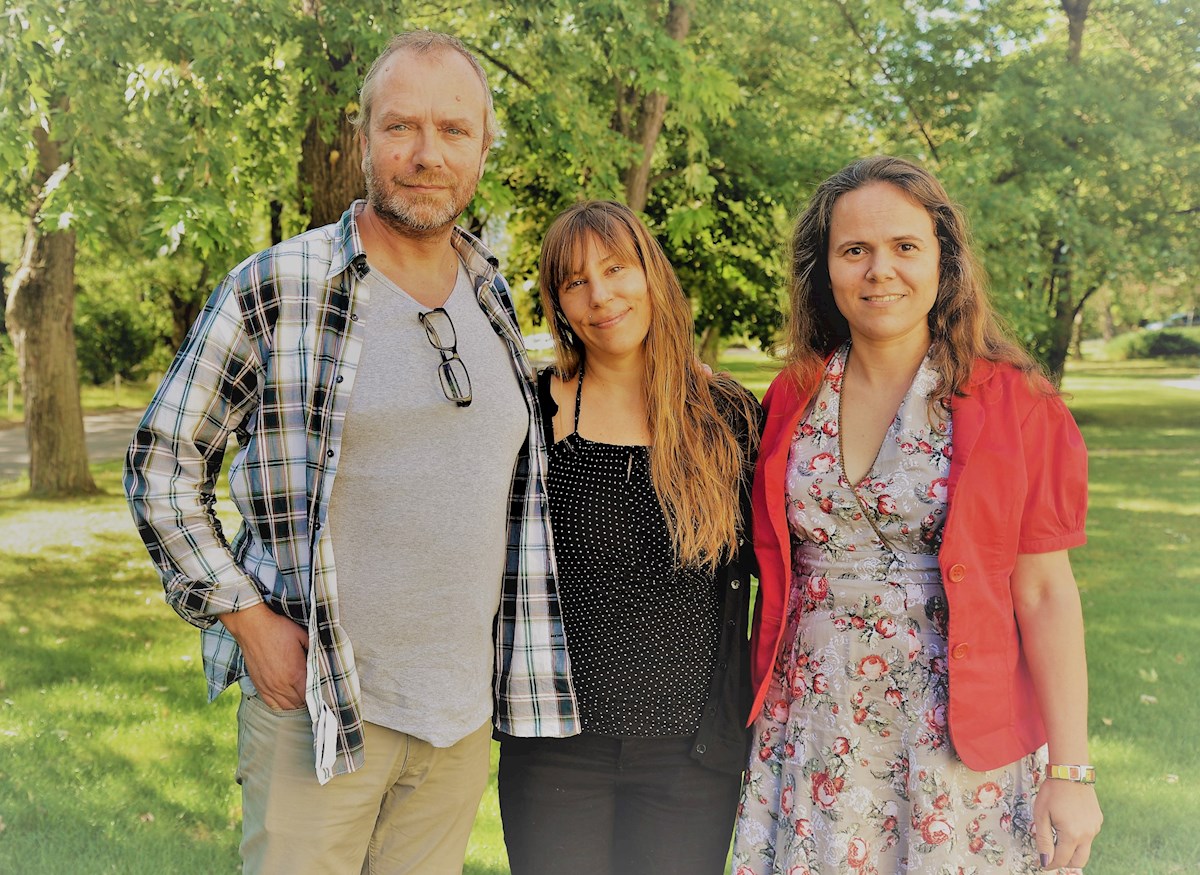 Welcome All!
Just as students and parents know that ACS teachers are qualified professionals, it is equally important that you are aware of the college counselors' educational backgrounds and professional qualifications. To that end, you may be surprised to learn that Mr. McClinton has served in the role of ESL educator since 1993, and began his long history at the American College of Sofia in 1999. The Class of 2009 was the first class that had the privilege of experiencing Mr. McClinton in both roles as ESL Teacher and College Counselor! In addition, for the past 6 years, our students have had the benefit of having a certified British Council IELTS Teacher Trainer in the Counseling office. Mr. McClinton's professional background and experiences lead him to receive invitations to present at prestigious education events. Most recently, he accepted an Oxford University Press invitation to present on the topic, 'What Is 21st Century Education?'
Joining the ACS College Counseling Department in 2013, Ms. Pindur brought with her a background in Education and Social Emotional Counseling. Since the year 2004, Ms. Pindur has served in a variety of educational roles within the Middle/High School setting in the United States of America. While one of her qualifications is that of High School Language Teacher, her experience with teaching 'Physical, Social and Emotional Health' solidified her desire to obtain her 2nd Master's Degree in k-12 School Counseling. As Ms. Pindur also enjoys writing and editing, the most recent addition to her experiences includes Editing Consultant for the ACS Alumni Magazine.
In conclusion, Mr. McClinton and Ms. Pindur love working with ACS students in their role as College Counselors! As many of you already know, ACS counselors aid students in all facets of their College Search and Application process. Over the past few years they have used their combined professional experiences to build a comprehensive curriculum that reaches students in Grades 9 - 12, and includes a variety of initiatives that allow the delivery of information that is fundamental to student success in applying to university. They hope that through all of their initiatives, you understand the many ways they can be of service to you.
Iain McClinton
Head of College Counseling
i.mcclinton@acsbg.org
BA (Fine Art) Glasgow School of Art, UK

MA (Fine Art) Glasgow School of Art, UK

Specialization in Fine Art Studies, National Academy of Arts, Sofia, Bulgaria

British Council IELTS Teacher Trainer

Certified Examiner, English as a Second Foreign Language

English for Foreigners Teacher
Jaime Pindur
University Counselor
j.pindur@acsbg.org
Bachelor of Arts, Major: Spanish

Master of Education, Major: Curriculum and Teaching

Middle/High School Teaching License

University of Oregon

Master of Science in Education

Major: K-12 School Counseling

University of the Southwest
Desislava Veleva
Assistant, College Counseling
d.veleva@acsbg.org
Master's in European Integration

BA in Bulgarian Philology

Teacher qualification: Bulgarian Literature and Language

Sofia University St. Kliment Ohridski